Wharton Roofing helps its clients protect their homes by giving them a no-money-out-of-pocket roof replacement with a low monthly payment and the most comprehensive workmanship warranty in the industry that ensures their home is protected and insurable for many years.
Contact us at (979) 534-2014 for roof repairs and installation services in Wharton and surrounding areas.
As a local roofing company, Wharton Roofing LLC consistently puts its customers' needs first and provides expert shingle roofing services in Wharton, Texas. You can get in touch with us if you need advice on roof replacement or repair.
AFFORDABLE ROOFING SERVICES
Looking to improve your home's structure and aesthetics? At Wharton Roofing, we specialize in commercial and residential shingles roofing services.
You can get in touch with us if you require general roof repairs or a full roof replacement. We provide the following roofing Services in Wharton, TX:
Roof Installation

Minor or Major Roof Repair

Roof Maintenance Services
At Wharton Roofing, we're proud to serve as professional roofers with over a decade of experience helping Wharton customers. Our team of specialists has worked hard to earn our reputation as the best roofing company in the area, and we are committed to maintaining that reputation by providing top-quality workmanship at a fair price.
TYPES OF SHINGLES WE USE
We aim to help you handle all the details of roofing services and guide you through the process. From selecting the kind of shingles you want to use for your roof to understanding how they will be installed and maintained.
Wharton Roofing can professionally install:
Metal / Steel shingles

Asphalt shingles

Composition (Fiberglass) shingles

Composite (Rubber) – Class 4 Impact Resistant shingles
All kinds of shingles for your roofing material are our specialty. We offer you a wide range of options when it comes to roof replacement in Wharton, Texas, ranging from the most affordable 3-Tab shingles to Dimensional Architectural shingles and Class 4 Impact Resistant shingles produced from recycled auto tires. If you desire a roofing system without shingles, you may also get in touch with us for details relating to metal roofing.
Do You Provide Services for Flat Roofing?
Yes! We provide full-service roofing for your property.
There are several different types of roofs out there, and it's important to know the pros and cons of each so that you can make an informed decision about what type of roof is best for your property.
We'll help you decide on the type of roof that's right for your home, and we'll make sure it gets installed quickly and efficiently.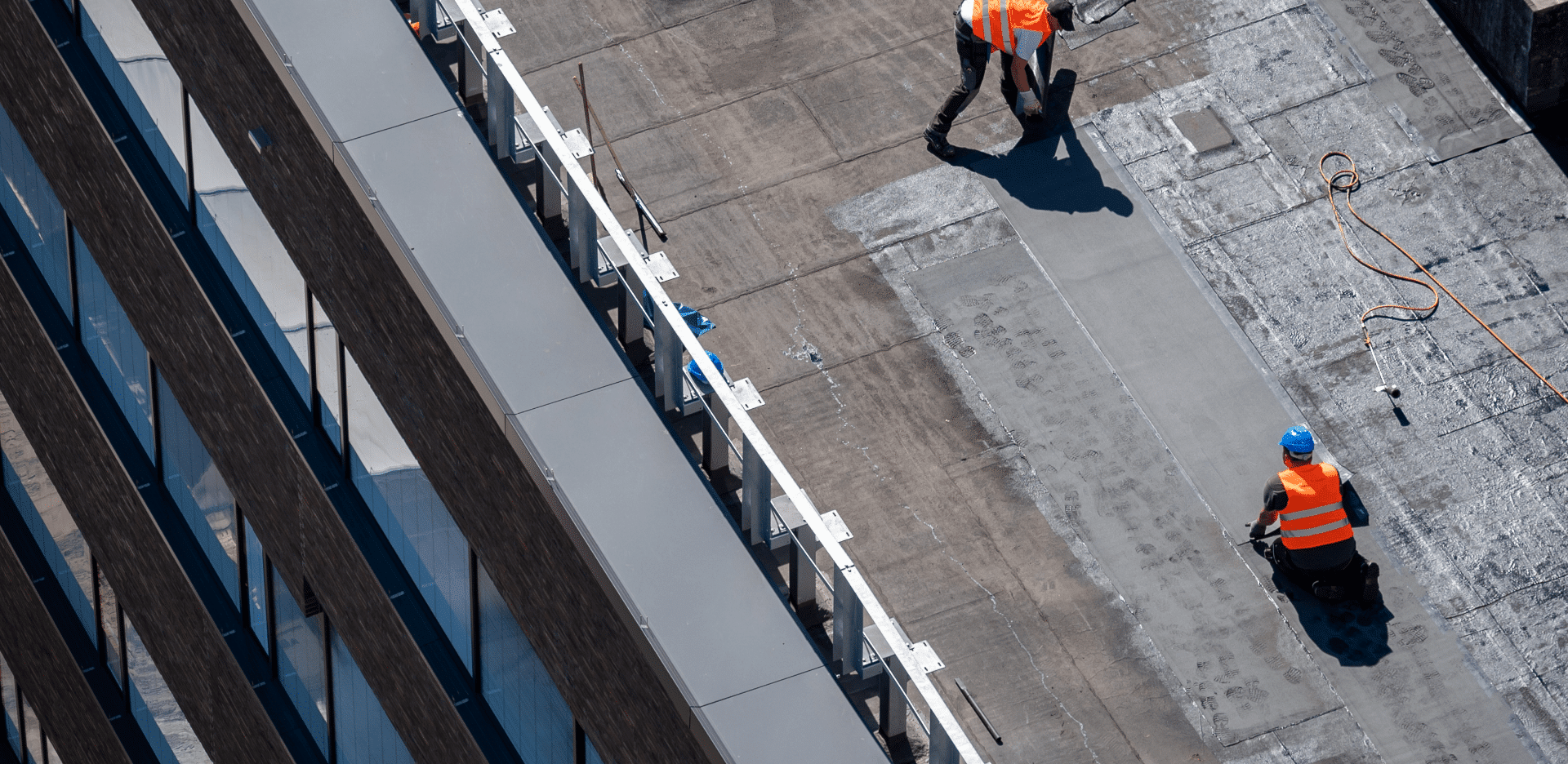 We Use Top-Notch Commercial Roofing Materials
When installing or replacing a roof in Wharton, shingles are the most common choice of material. They offer many benefits for homeowners looking for roofing solutions that will last and keep their homes protected from the elements.
In comparison to other roofing materials like metal or slate, most shingles are more inexpensive. As a result of its simple installation, shingle roof manufacturers may maintain lower prices. If you wish to replace your roof, shingles provide a low-maintenance option. They also have a wide range of alternatives and are incredibly durable. 
We're proud to offer quality roofing services in Texas. We can help with maintenance, repairs, and installation so you can rest easy knowing your roof is being taken care of by a professional team. We can conduct a comprehensive inspection to determine if your roof needs repairs or if it's time for a new one.
SHINGLE ROOFING COMPANY IN WHARTON, TX
If you need professional help from a roofing company in Wharton, TX, we're here for you.
We offer 100% Financing with Low Monthly Payments to help you pay for your new roof. Wharton Roofing LLC offer guaranteed workmanship and materials so that you know that the job will be done right the first time.
If you need any roofing services, don't hesitate to call us at (979) 534-2014.